TUCKY, THE WEARABLE THERMOMETER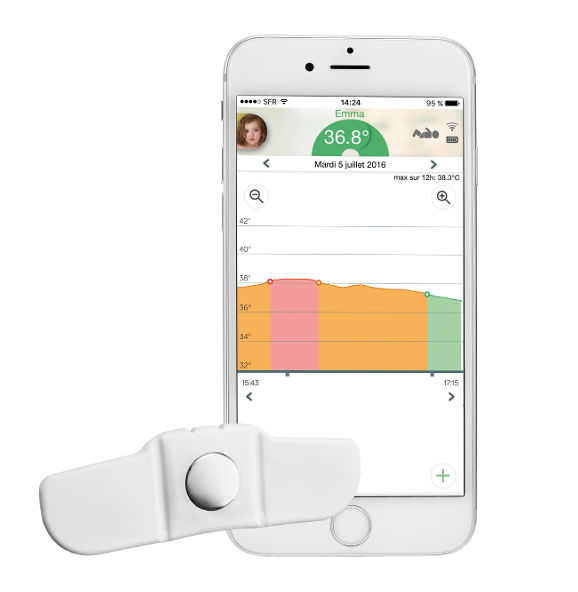 Tucky is a certified Class IIa medical device. Designed and manufactured in France, it is composed exclusively of bio-compatible and hypoallergenic materials, respecting the sensitive skins of babies.
It's a soft, comfortable and flexible patch, it allows parents to monitor the temperature continuously and remotely and thus the effects of the drugs.
Tucky greatly improves parents' daily lives and provides a more serene, easier and more efficient means of measuring temperature.