Benign fever or risk infection? Tucky helps you react well!
In the form of a comfortable, thin and flexible patch, Tucky is placed under the right armpit and allows you to monitor continuously and remotely evolution of the temperature with peace of mind.
If there is an increase in temperature, you will be immediately notified by an fever alert on your smartphone.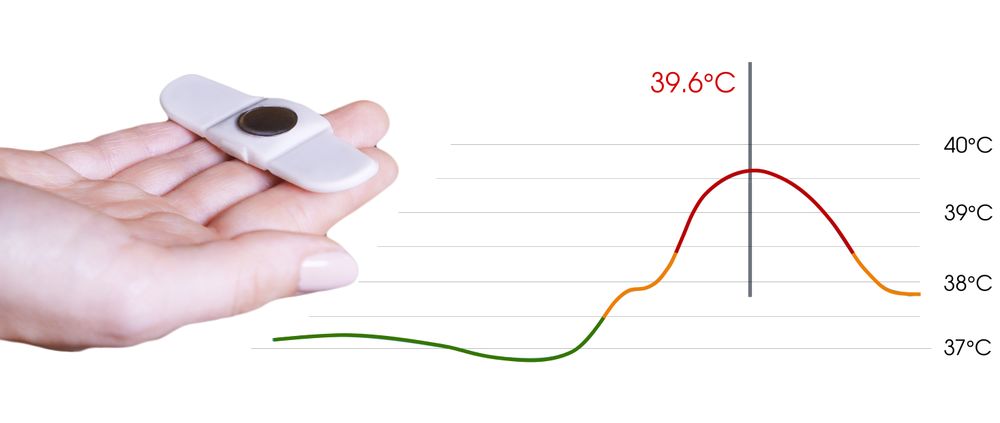 Monitor temperature evolution remotely
Tucky tranfers its data via "Bluetooth Low Energy" to the smartphone application. They are automatically synchronized on a secure health cloud and can be displayed in real time on other phones wherever you are!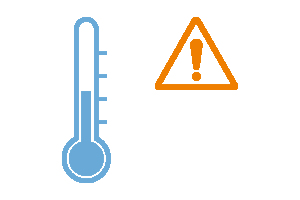 Temperature monitoring & fever alert
Follow the evolution of the temperature live and receive an alert if it exceeds the threshold you have programmed.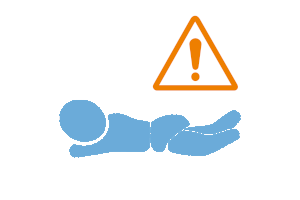 Position monitoring & rollover alert
Monitor your baby's sleeping position to make sure he or she is sleeping safely. An icon shows your baby's position in real time, and an alert is sent to you if he or she rolls over onto his/her stomach.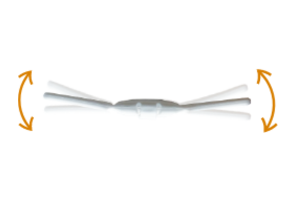 Thin, flexible & biocompatible
Tucky adapts to all body types and does not cause any discomfort, even when moving. All materials are biocompatible and medically certified.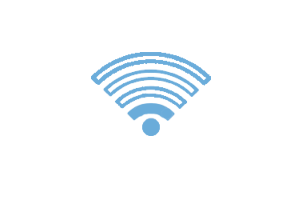 Low wave emission 
Tucky transmits only 0,05% of the time via "Bluetooth Low Energy", with an emission power 1000x lower than a smartphone.
A simple and intuitive application
Personalized fever management and temperature history because of the free application (iOs & Android).
Temperature and fever alert
The application displays the temperature in real time on a colour-coded banner. The history appears as a curve or timeline. Set a temperature threshold at which an alert is sent.
Monitor the sleeping position of infants. 4 positions are indicated and an alert is sent when they turn over onto their stomach. This makes it possible to comply with the current recommendations of paediatricians.
Within the same account, manage the profiles individually and keep data history.
Be even more precise in the follow-up by adding information such as the time of medication.
The most complete fever monitoring solution
| | | | | |
| --- | --- | --- | --- | --- |
| | | Other wearable thermometer | | |
| | | | | |
| | | | | |
| | | | | |
| | | | | |
| | (2 smart antennas =5-10m) | | | |
| | | | | |
| | (No limit thanks to cloud relay) | | | |
| | | | | |
| | | | | |
1. Installation
Download the application
Create an account in the secured cloud with your email address
Create a profile for each user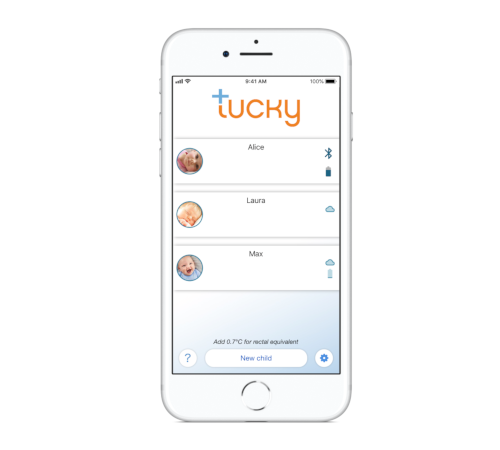 2. Linking Tucky to the smartphone
Turn on Tucky
Activate the Bluetooth
Connect to the application
Associate Tucky with the user's profile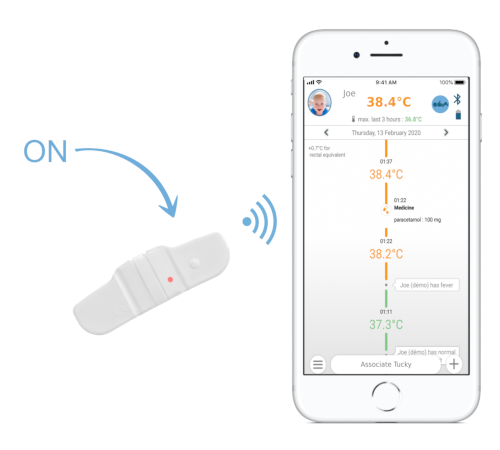 3. Positioning Tucky
Place the dedicated adhesive (ADH-21) on Tucky
Apply Tucky under the armpit, as high as possible
Wait 15 minutes with the arm closed for the temperature stabilization.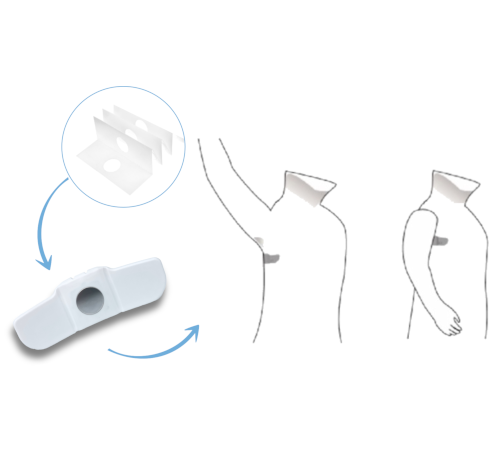 Tucky thermometer in video
AVAILABLE IN STORE AND ONLINE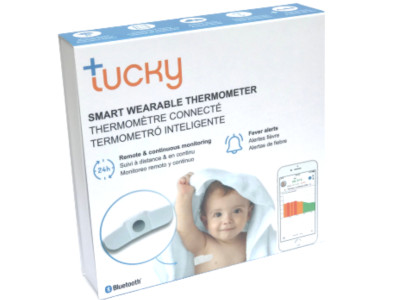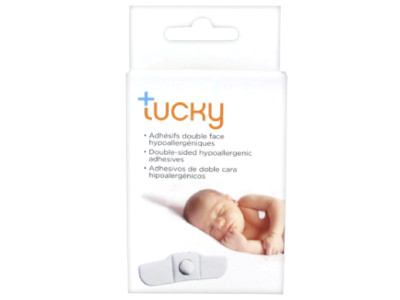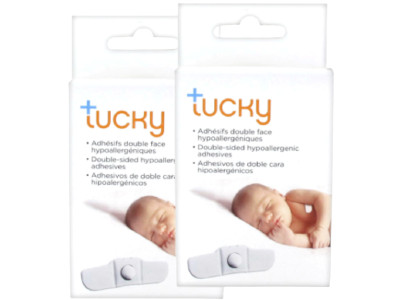 2 refills of 15 adhesives