I'm really glad I tested this thermometer – HashtagMum
At the beginning of October, we were lucky enough to receive Tucky the connected thermometer to be tested. As a hyper-cooperative child, Ruben caught a good carabinieri gastrointestinal tract and so we were able to perform this test faster than I had imagined…
Tucky, what is it? Who is it?
Tucky is the newest product in the e-TakesCare range and it is also the first connected thermometer linked to your smartphone! It allows you to monitor your child's temperature throughout the day without having to wake them up or disturb them.
In addition to its initial thermometer function, Tucky has a positioning alert. For infants, it can therefore be used as a position monitor (standing, sitting, lying down, turning on your stomach, etc.). It thus detects reversals, and then notifies the parents via a notification. This function allows to respect the current recommendations of paediatricians to sleep on their backs.
Another little something extra: Tucky is made in France!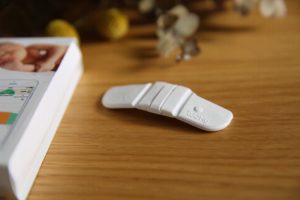 How does it work?
In the box you will find a soft silicone thermometer, 5 double-sided adhesive patches, a manual and a USB cable to charge it.
As soon as you receive it, it is advisable to charge it for at least 1h30 so that you don't have to worry when you need it. It charges quickly because in 10 minutes you benefit for example from about 8 hours of autonomy.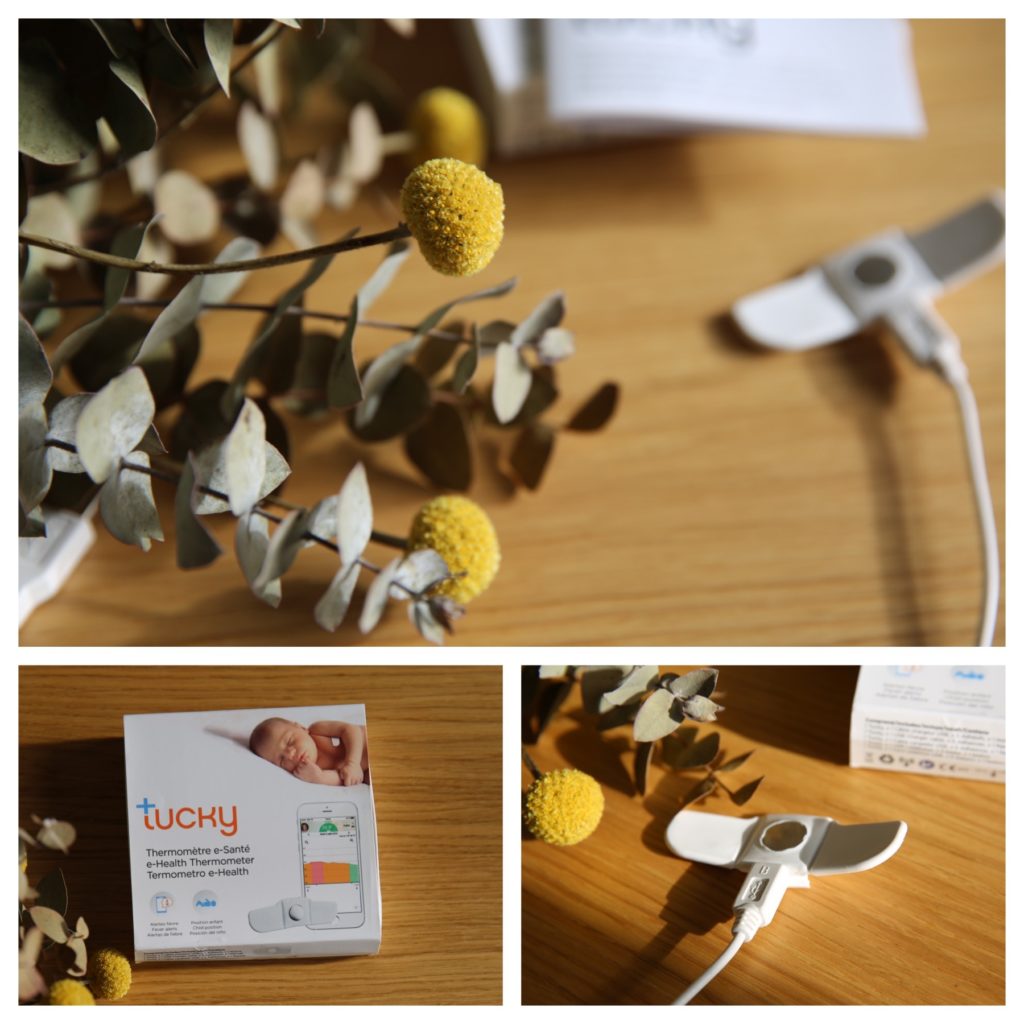 Then, the use is simple. Simply place the thermometer under the right armpit of the child's belly and associate it with his smartphone via the application.
Once on the road, the application allows you to measure your child's temperature continuously and reliably. In case of a fever peak a notification is sent to your smartphone even if the application is not consulted live.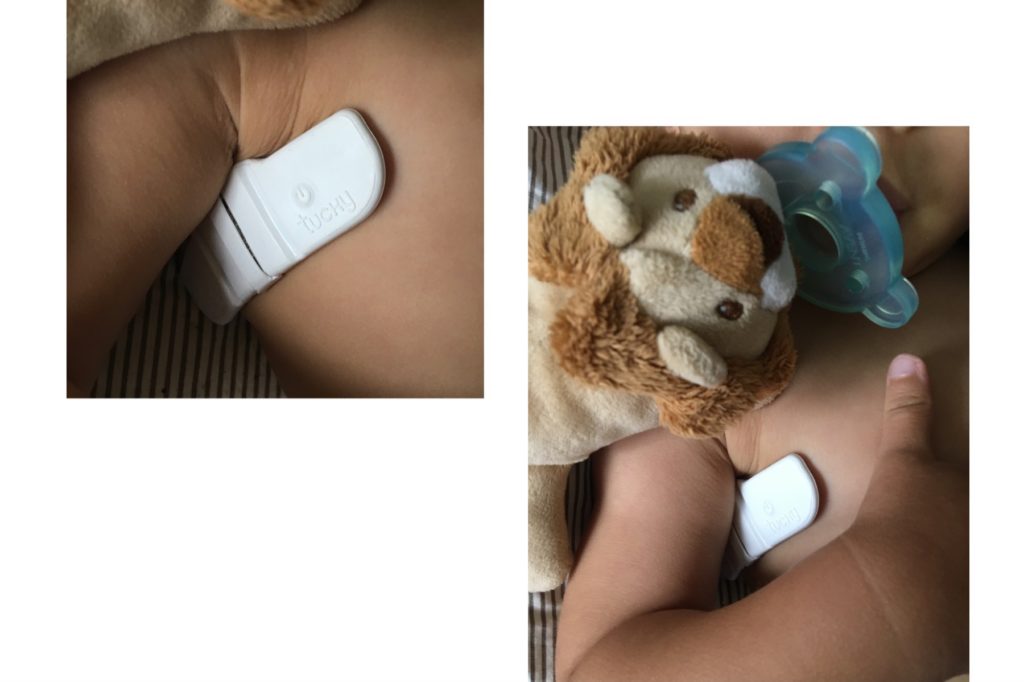 Although connected, this thermometer is respectful and emits 250 times less waves than a conventional baby monitor. In addition, the adhesives to be placed on the thermometer and changed every 24 hours are bio-compatible and hypo-allergenic!
My mom's opinion….
As a multiparous mother, I found it very enjoyable to be able to create a profile for each child. It is also possible to set up alerts differently because not every child reacts the same way to fever. You are also free to follow the temperature in the form of a curve or logbook. In short, I find the app very complete.
The axillary temperature is very reliable, just add 0.7°C to get an equivalent of the rectal temperature. I'm really glad I tested this thermometer for boys.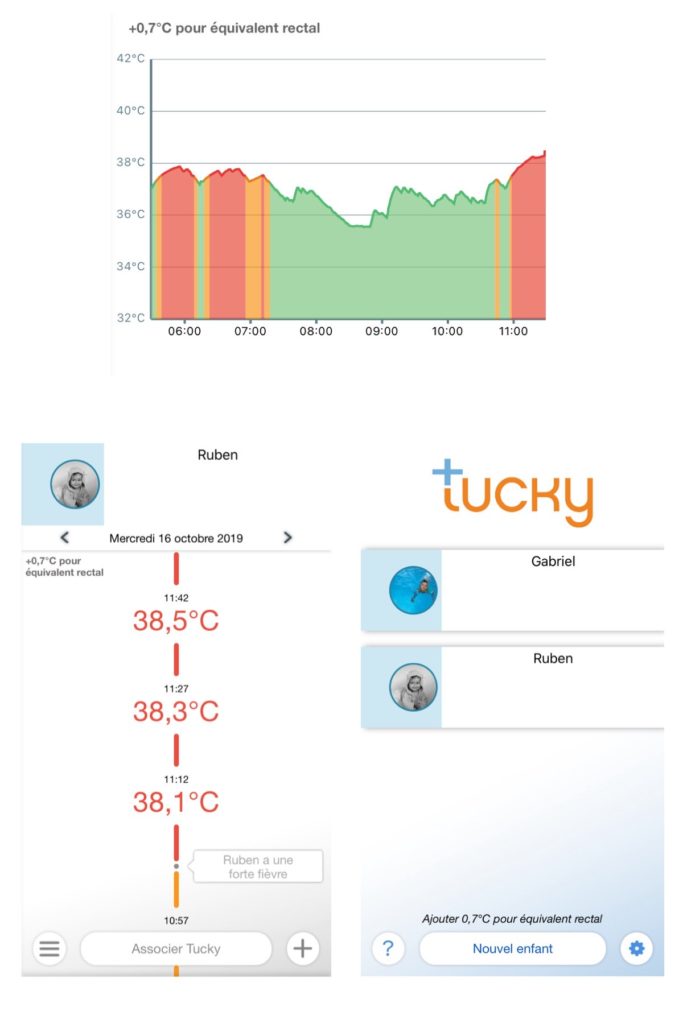 My pediatrician saw the thermometer during Ruben's consultation and he too finds it very valuable that technology is being used to improve the health of our children. It is not unpleasant or intrusive like a rectal or ear thermometer. Because the truth is, when we see our children so badly, we don't want to disturb them any more. I really recommend it and even more if you have several children.
I am lucky enough to be able to give you 2 discount codes if you also want to buy Tucky the thermometer connected or offer it (great gift for a birth I think):
hashtagmum25: 25% on the thermometer (be careful this code is limited to the first 20 people)
hashtagmum15: 15% on the thermometer.
Find all the Hashtag Mum's universe and the complete article here: