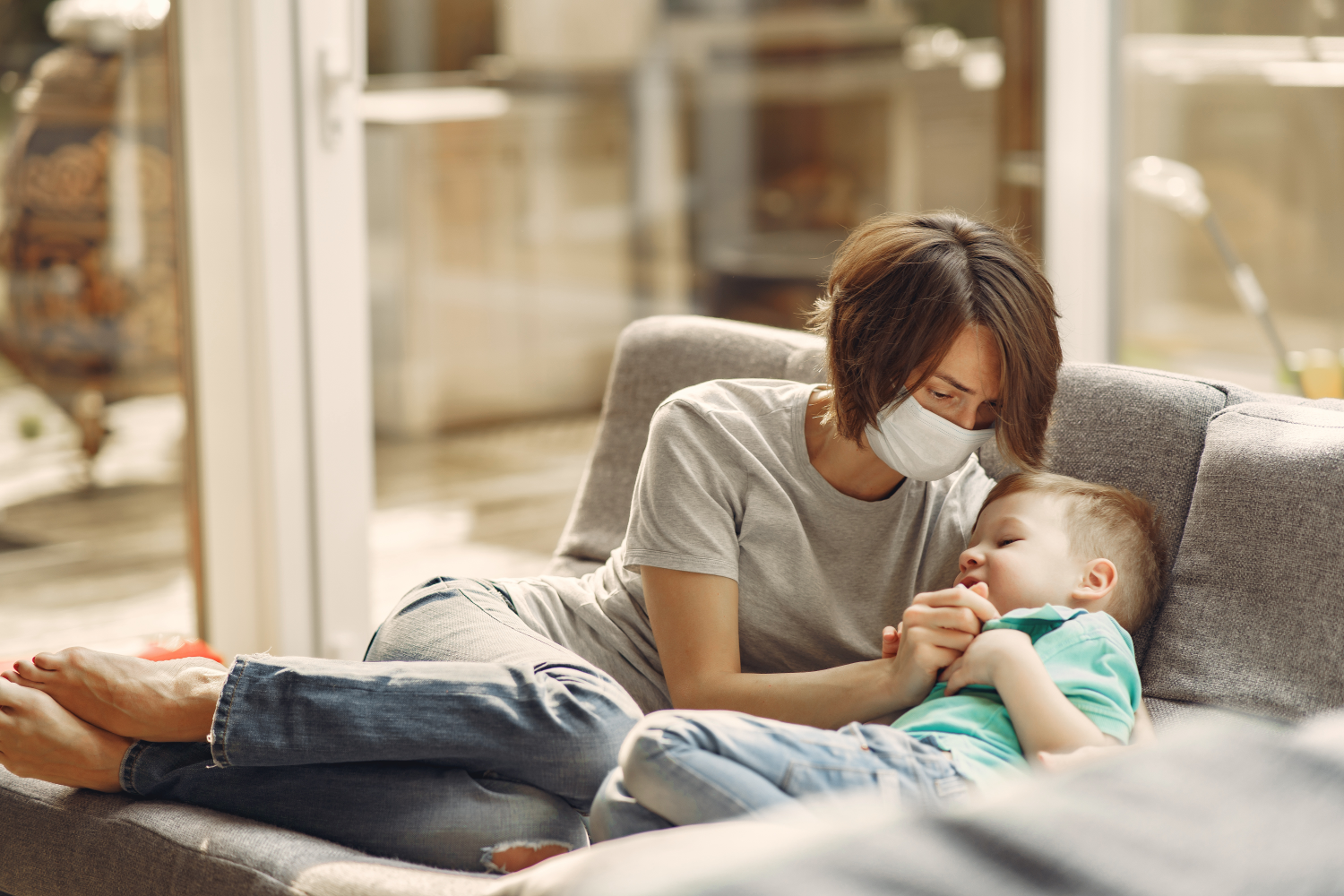 Are you close contact or infected by COVID-19 ?
With the proliferation of the Omicron variant, the rules for isolation and testing in France have been changed. However, the need to monitor your temperature and the one of your entourages to detect the first symptoms as quickly as possible remains a important preventive measure, especially for this variant which causes night sweats.

Modification of the isolation rules
Since the beginning of January 2022, isolation and testing procedures in France have been modified to adapt to the new health situation. The rules now depend on the vaccination situation and the age.
Maintaining temperature monitoring
However, some essential rules are maintained.
Whatever is the age or the vaccination situation, it is necessary to inform people you have been in contact in the last 2 days and recommend them to :
self monitor their temperature to detect symptoms. In case of symptoms, immediately make a diagnostic test,
limit their social and family contacts;
The respect of these rules is even more important when there are fragile people in the environment (elderly, immunocompromised, infants, etc.).
How to realize self temperature monitoring?
You need to take your temperature :
either manually with a classical thermometer, at least every morning and evening, and report date, hour of measurement and temperature on the sheet below,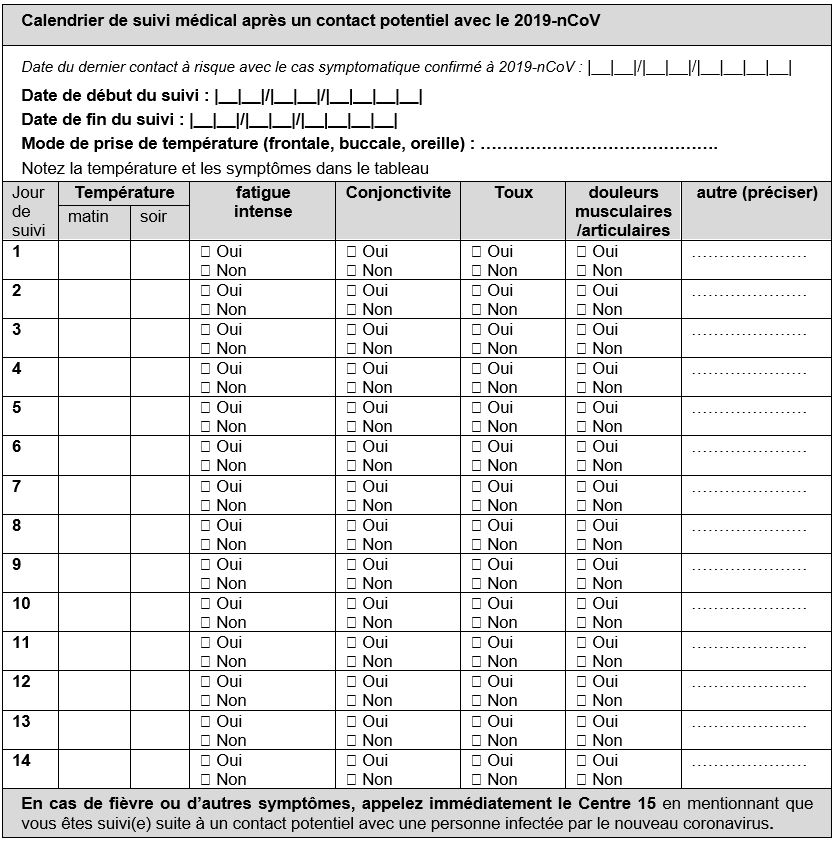 either automatically with a connected wearable thermometer like Tucky

What to do if you have a fever or do not feel well during the follow-up period?
During the follow-up period, in case of a fever higher than or equal to 38°C, or a feeling of fever (chills), or flu-like syndrome (cold, sore throat), or in the event of the onset of intense fatigue, unusual muscle pain, headache, you have to:
contact medical Centre immediately, stating that you are being followed because of a possible close contact with a person infected by the new variant,
stop all activity and stay in a quiet room, preferably alone
avoid close contact and maintain a distance of at least 1 meter with the people around you while waiting for the arrival of the doctor,
do not go to a doctor or the emergencies.
Link:
Fédération Nationale des Infirmiers